Cloud-Based Pay Stubs and Secure Document Storage
View your Pay Stub on the Web!
If you are a GrandMaster desktop software user, you can now enjoy cloud-based document sharing and storage via our eNETInbox program!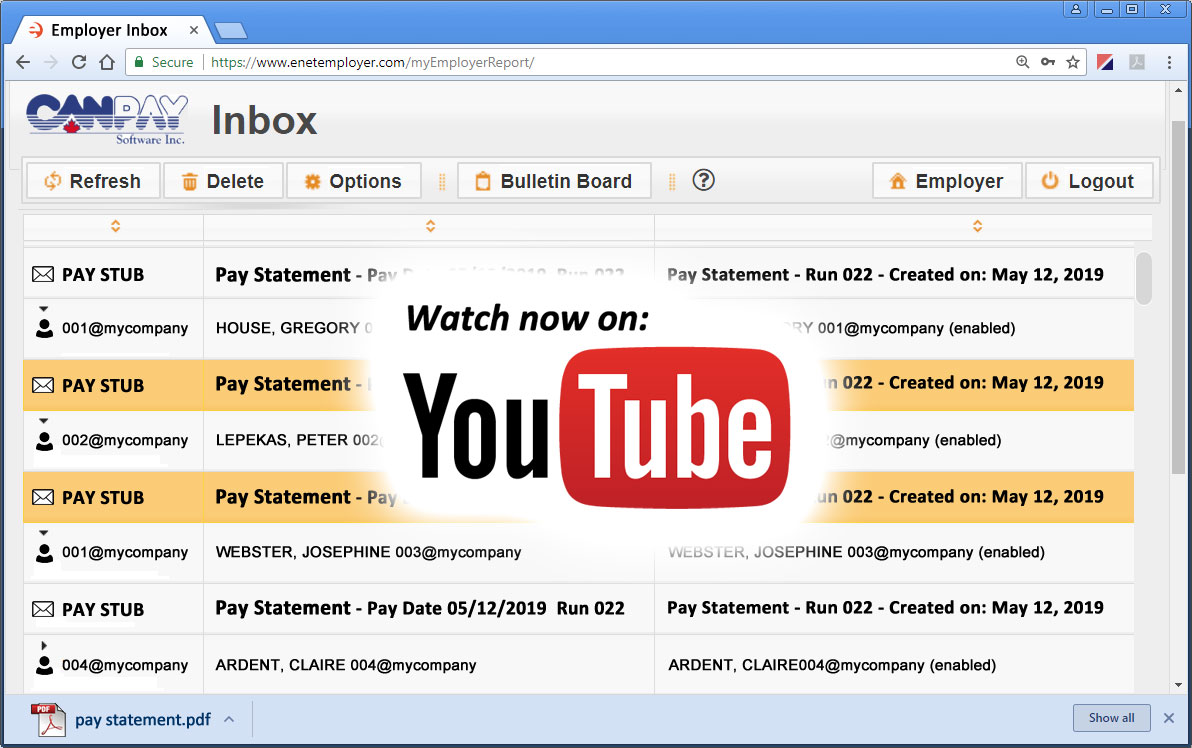 eNETInbox allows you to easily upload your employee pay statements or T4's directly to an employee accessible mailbox. Employees can log on to their mailbox and retrieve up to one year's worth of pay statements or their T4's from the prior year. You can also use the Bulletin Board feature to upload important company documents of all types to share with of your employees.
eNETInbox is available for all users of GrandMaster Suite and GrandMaster II payroll software.
Start Sharing T4s and Pay Statements Today!
If you would like to use eNETInbox to enhance your payroll process, call us at 800-665-5129. To view eNETInbox in action, please visit our YouTube channel and view our demo video.
Trouble Accessing Your Pay Statement?
If you are looking for your pay statement, but have misplaced your login details, you must contact your company's payroll administrator directly. They will be able to provide the original login information for you. Once you have retrienved your login information, please Click Here or use the button below to log into your eNETInbox account.
Forgot Your Password?
If you have forgotten your password and wish to reset it, please Click Here.
---
Looking for a Payroll Solution in Canada?
CanPay provides Payroll and Human Resource software and online solutions for thousands of companies across Canada. If your business has a unique payroll or HR need or you are simply looking for an alternative to your current method, contact us today. We can offer you a customized solution that will suit your unique business requirements. Please call 1-800-665-5129 or send a request e-mail to: sales@canpay.com.